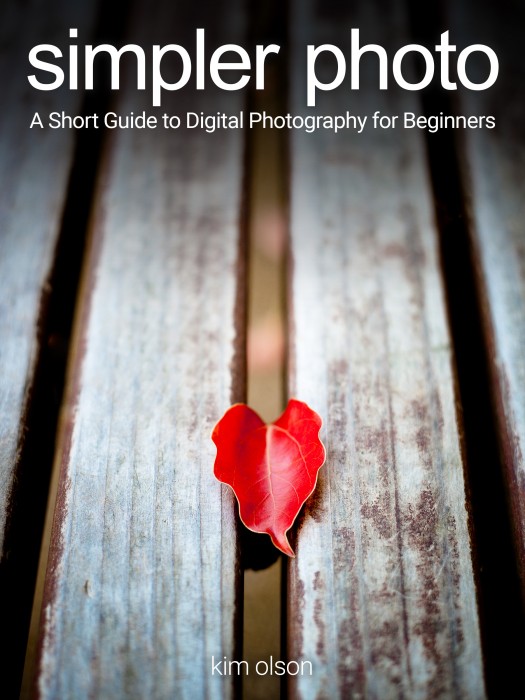 Simpler Photo is a short book that's easy to read and focuses just on the things you need to know to get started quickly.
While many other photography books out there are excellent, I find they're often:
too technical and full of jargon (which can be a turn off to those of us who aren't technically-minded)
big and take a long time to read (so they often never get read)
Simpler Photo is the opposite of those things and (hopefully) something you will actually sit down and read. Maybe even the whole thing.
Intrigued? You can check it out and learn more on Amazon where it's available as a Kindle ebook.
P.S. If you decide to buy it, THANK YOU!! :)
P.P.S. If you end up reading it, I'd love to know what you think. So please feel free to send me your feedback. (Or, even better, leave a review on Amazon – reviews really help!)
Save